JetStream Designs Nantes Atlantique Airport uitgebracht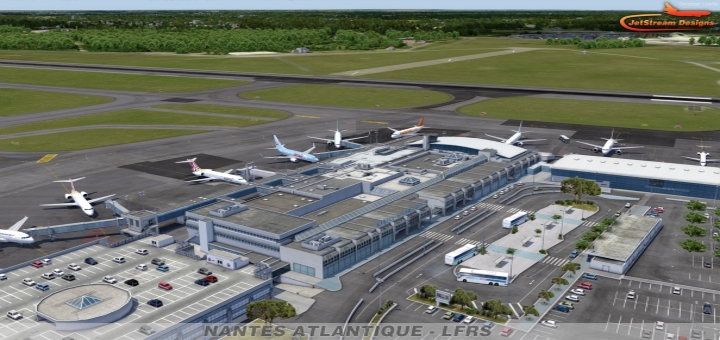 Ontwikkelaar JetStream Designs heeft Nantes Atlantique Airport uitgebracht. Het vliegveld ligt zo'n 8 kilometer ten zuidwesten van Nantes, vlakbij Bouguenais. Het beschikt over één startbaan en is hub voor onder andere Transavia France en Volotea. De scenery is alleen compatibel met Prepar3D v3 en v4, kost ca. €22 en is verkrijgbaar via simMarket.
Features:
Scenery configurator for selecting any level of detail
Highly detailled buildings with HD textures and interior terminal modelling
3D people inside terminal (optional)
Animated SODE jetways
Dynamic lights (P3D V4 only)
Native P3D ground with HD textures and sun glow/wet effects
Volumetric grass
Detailed airport objects and vehicles
Animated airport and landside vehicles
3D taxiway lights with halos / Ramp lights with halos
Extended custom autogen
Night environment
Seasonal textures
Custom taxiway signs with realistic night textures
Custom runway and taxiway lights
Optional Static aircraft
GSX compatible
FTX Global and Vector photoreal area blending
And much more!