LatinVFR AREX North America uitgebracht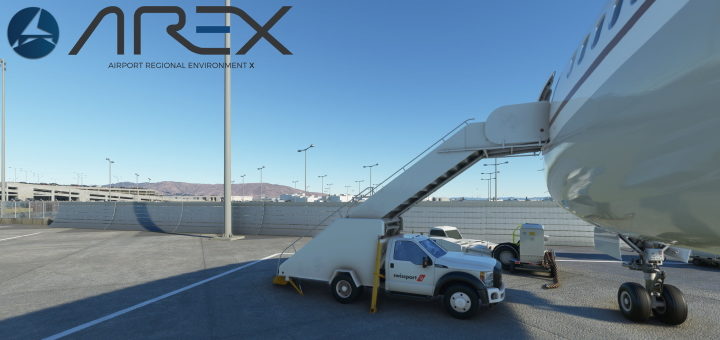 LatinVFR heeft AREX North America uitgebracht voor Microsoft Flight Simulator. Deze add-on vervangt de standaard grondvoertuigen in Noord Amerika met het type voertuigen ide ook in deze regio voorkomen, inclusief de logo's van de meest bekende afhandelaars.
De add-on kan voor $10 worden aangeschaft via de
web site
van LatinVFR.
Features:
Replacement of ground services vehicles with customized and more realistic for the region at ALL airports in North America (Continental US and Canada)

Select from 9 Airlines: American, Air Canada, Delta, United, Jetblue, Spirit, Alaska, West Jet and Frontier. (not available on the MS marketplace)

Customized sounds of the different engines and animation situations

Different logos for the companies that provide airport services in North America

Realistic catering truck used in the region, with the logos of the most important airport catering companies

Customized push back truck depicting regional companies

Customized and regional types of vehicle traffic, that make the airport environment more realistic and according to vehicles used in the region

Uses the default system of calling ground services, no external apps or files needed

No negative impact on performance.