LatinVFR Santiago de Chile Airport uitgebracht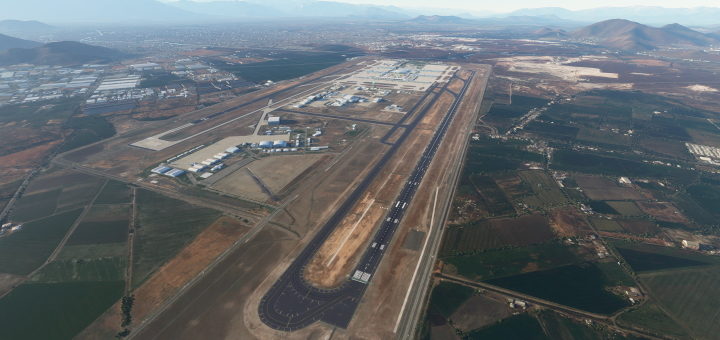 Na een eerdere release voor Prepar3D heeft ontwikkelaar LatinVFR nu Santiago de Chile Airport (SCEL) ook uitgebracht voor Microsoft Flight Simulator, de grootste internationale luchthaven van Chili en tevens één van de belangrijkste in Zuid-Amerika.
De scenery is aan te schaffen via simMarket en kost €21. Heb je de Prepar3D versie al in bezit? Dan betaal je €15.
Features:
Hand made and detailed PBR ground markings and textures according to the most recent airport situation.
Hand made, Realistic terminals, cargo buildings airport buildings using MSFS PBR materials.
Realistic airport lighting.
Realistic airport terminal interiors.
Taxiways, aprons, runways sloped using the native MSFS system.
Optimized for performance to be used on most types of systems.
Customized and enhanced jetways.
Accurate airport gate/parking to current real-world airport layout.