Lukla – Mount Everest V2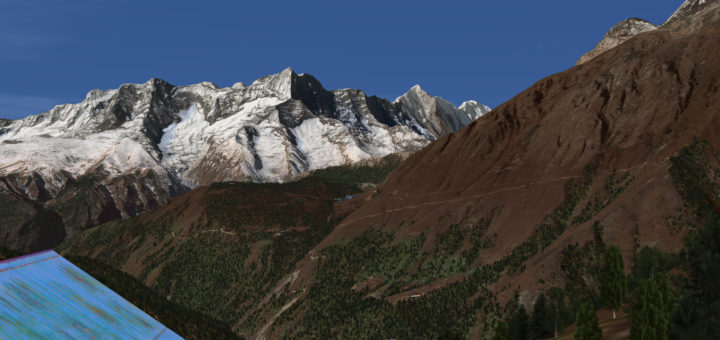 Ontwikkelaar Sasa heeft op het forum van Aerosoft een aantal nieuw preview beelden geplaatst van de nieuwe Lukla Mount Everest scenery voor Aerofly FS2, FSX/P3D en X-Plane 11. Als eerste zal de Aerofly FS2 versie volgen, niet veel later kunnen we ook de FSX/P3D en X-Plane versie verwachten. Klik hier om de preview screenshots direct te bekijken.
With the next version we will go way beyond what has been available before. Just a few details as a start:

We purchased stereo satellite imagery that was manually placed to get as much detail as possible from all perspectives of each mountain. In addition to that we're in the process of placing roughly 150 million (!) trees.

Screenshots show "work in progress" in Aerofly FS2.
There will also be aversion for FSX and Prepar3D.
The X-Plane version will come a little later but is planned as well.