Magknight Preview update 787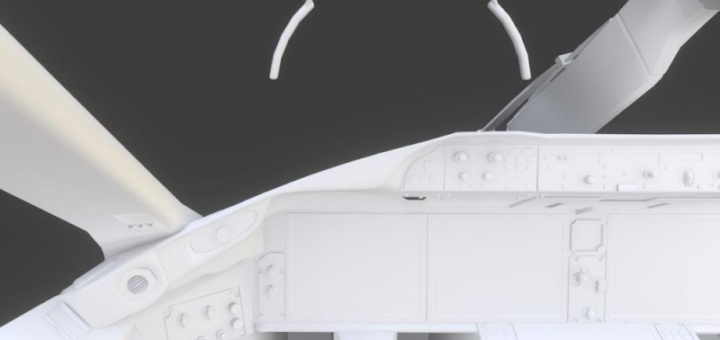 X-Plane v11+ addon ontwikkelaar Magknight geeft de vliegers van deze sim zo'n beetje wat Quality Wings geeft aan de FSX/P3D vliegers als het gaat om een goede Boeing 787 Dreamliner. Eerlijk is eerlijk, de QW versie is op dit moment toch wel beter………maar zou er verandering in kunnen komen? Magknight werkt aan een flinke update voor hun reeds bestaande X-Plane V11 versie, en wat voor een update! We zullen u op de hoogte blijven houden in de toekomst. U leest hieronder alles over de genoemde update:
The full 'rough' list of the changes we can expect is below;
Added/completed side panels
Added closets and general rear area
Added dome roof
Subtly adjusted glareshield and other cockpit area shapes
Added/completed areas for light fixtures
Added/completed Captain/FO seats
Added/completed HUD
Added/completed "telephone line"
Added/completed nose wheel tiller
Finalized 3d of EFB area
Added AC vents
Added/completed more cupholders
Added/completed foot area for rudder pedals
Adjusted side/front window pillar thickness
Added compass area
Added fire extinguishers
Added emergency axe to break some crispy windows
Added/completed clippers
Added/completed document holder below the autopilot panel
Added/completed bolts below the autopilot panel
Added vents above the glareshield
Added a cup of coffee
Added/completed pen holders
Generated UVs for texturing
We also released plenty of photos of the refreshed cockpit. They have stressed, however, that the focus is 'the modelling and not the texturing' (at this moment) so now all of the renders are without materials.
They also set out goals for themselves on what to include in the upcoming update, so in addition to the above, we can also expect the following;
Closet doors
Compass
Escape hatch finalization
Floor rails
Light fixtures
Gloves
Rear cockpit seats
Finalization of rear pedestal
Rudder pedals
Yoke
Floor finalization
Tray tables
Coat hangers
Glareshield finalization
Window outline/railings
Animations (buttons, tray tables, escape hatch, closet hanger physics, flight deck door, seats)
Textures (everything)