Meer dan 1 miljoen MSFS vliegers!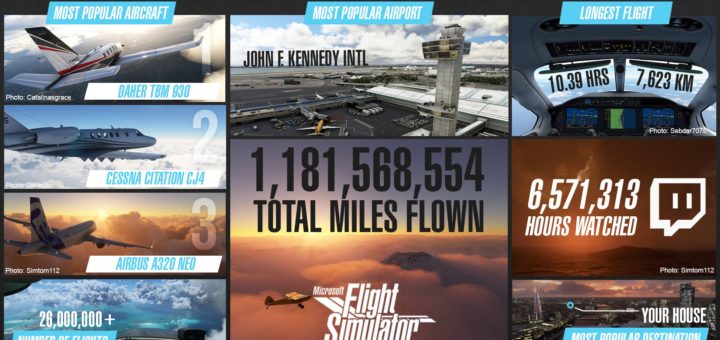 "More than one million unique players, It's been wonderful to see the reactions to Microsoft Flight Simulator from the community, who have flown more than 26 million flights and logged more than 1 billion miles flown to date – the equivalent of flying around the world over 40 thousand times. Talk about racking up those frequent flyer miles!".
Dit is toch wel iets waar ze bij Microsoft en Asobo Studio terecht trots op kunnen zijn, Je leest het volledige artikel hier.