Microsoft Flight Simulator: Update 15 oktober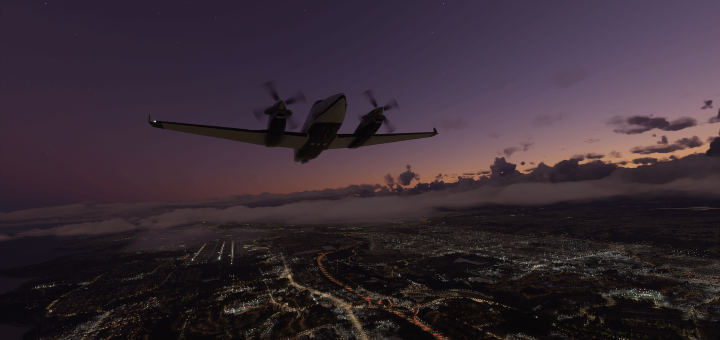 Microsoft en Asobo hebben op de web site weer een wekelijkse update gemaakt. Het belangrijkste nieuws wordt hieronder voor je samengevat.
Patch 1.9.5.0
Deze week is Update #4 met versienummer 1.9.5.0 uitgekomen. Deze versie brengt voornamelijk een aantal fixes, waaronder het verhelpen van crashes bij gebruik van de VFR map. De volledige release notes zijn hier na te lezen.
Feedback snapshots
Wekelijks worden ook de meest gestemde topics en bugs verzameld in een lijst: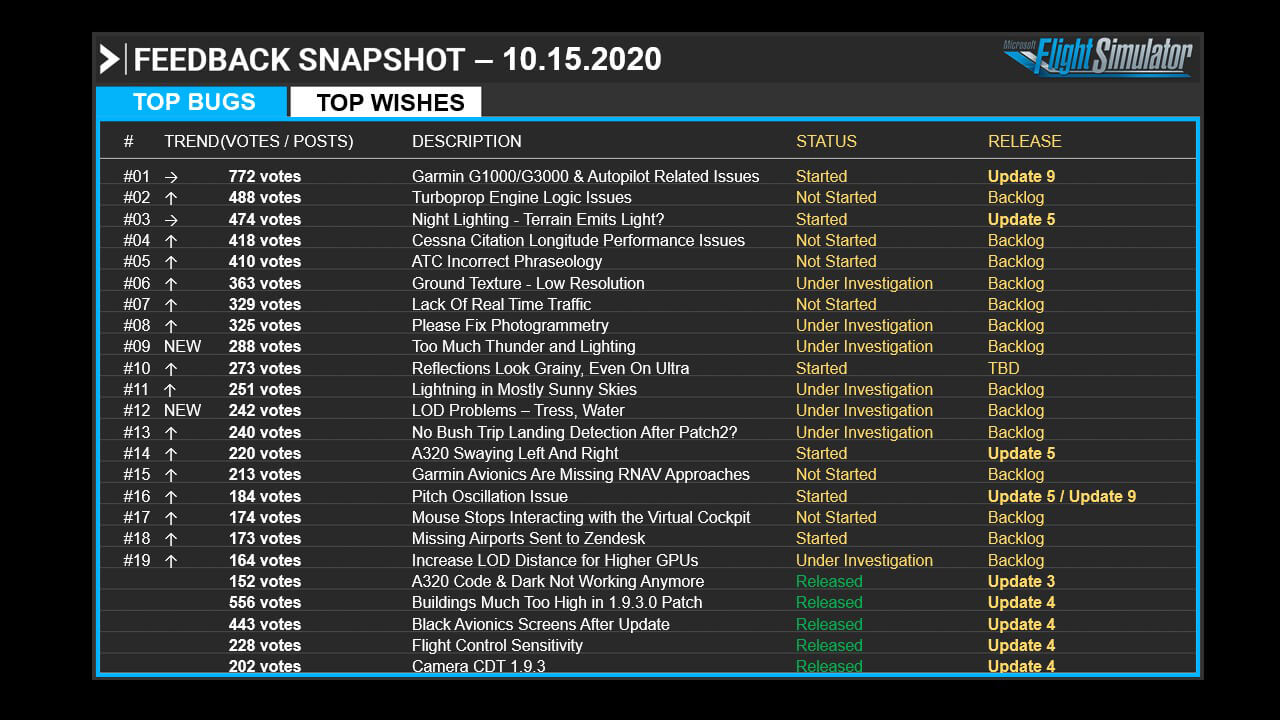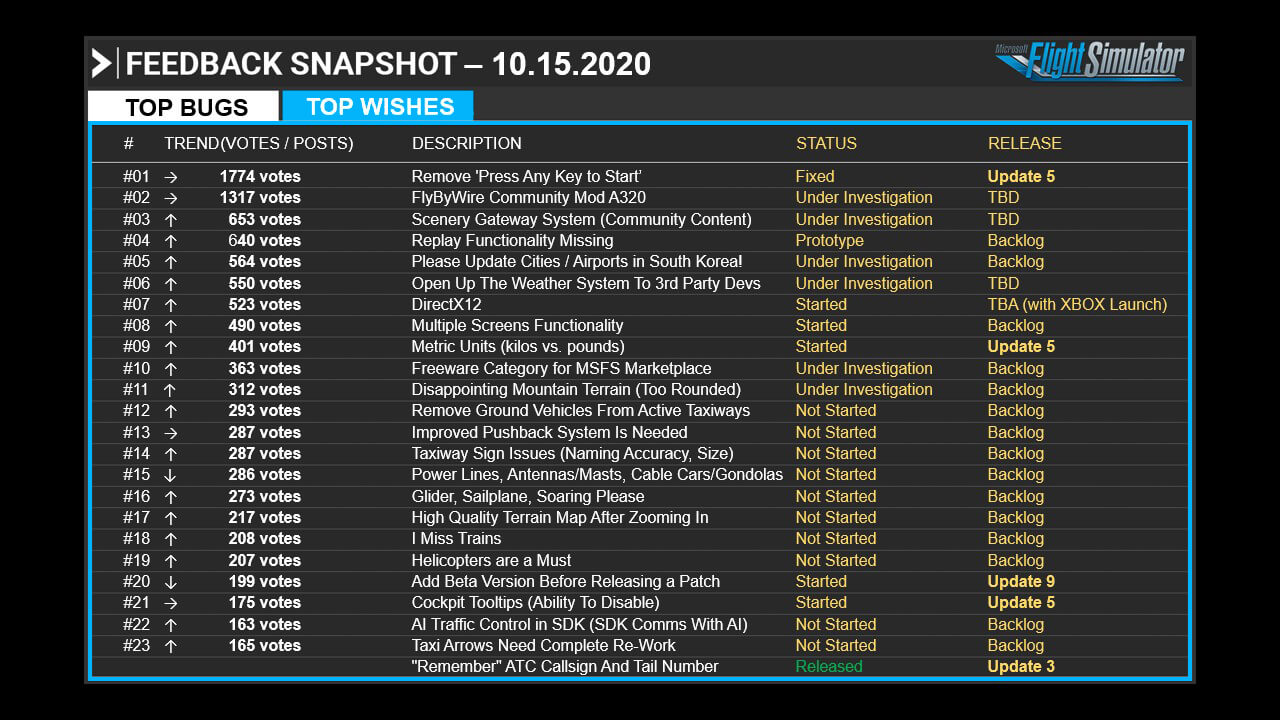 SDK Update
Ook de SDK blijft een prioriteit:
DevMode:

The DevMode team is working on improving the overall stability, giving a special focus to the Project Editor, the Scenery Editor, and the AircraftEditor.
We're finishing the implementation of the new "Export Window" of the Project Editor. The underlying process will, among others, feature a validation step. This will ensure that packages built are valid and ready for later publication.
We're also working on a Global rework of the Console and logging system, its ergonomics and features, especially to help the community find out faster what could be wrong during the package build process.
In the long-run, a dedicated team is still working hard on the forthcoming brand new Node-based Visual Effects System.
The community's feedback continues to be very helpful in identifying & fixing bugs and thus making the tools better.

WebAssembly:

The MSFS Platform Toolset linker now properly reports errors in the Visual Studio Output tab.
We added the "Generate Debug Info" linker option to the MSFS Platform Toolset. It allows users to strip all symbols from the Release version (which makes them much smaller in size).
We changed the way symbols are exported from WASM modules: only explicitly exported ones are now really exported (which reduces module size even further). No code change is required.
Continuous efforts to improve debugging and reduce iteration times.
The WASI layer has been fixed to enable the usage of opendir/readdir from within WASM modules.
3rd party/Marketplace
Er zijn momenteel zo'n 60 partners toegelaten tot de Marketplace. Deze week zijn weer 5 nieuwe items toegevoegd. Daarnaast ziet Microsoft ook uit naar de content van aircraft ontwikkelaars, zoals de Long EZ.