MK-Studios Keflavik Airport uitgebracht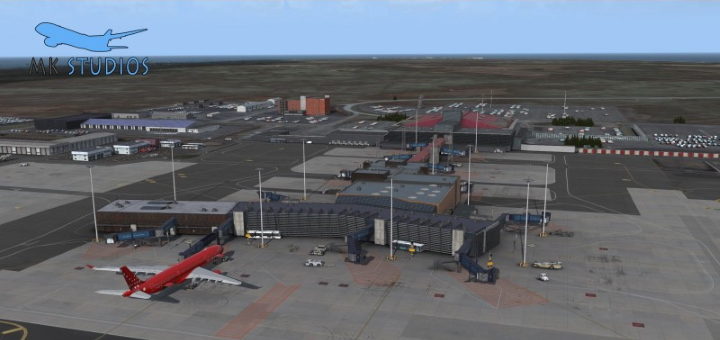 MK-Studios heeft zojuist Keflvik Airport uitgebracht voor Prepar3Dv4. Het totale pakket bevat de volgende vliegvelden:
Keflavík International Airport (BIKF)
Akureyri Airport (BIAR)
Keflavík International Airport is het grootste vliegveld van IJsland en tevens de nationale hub. Het ligt zo'n 3 km. van Keflavík en beschikt over een tweetal startbanen. De typische lay-out met gekruiste startbanen stamt uit de Tweede Wereldoorlog, toen het gebouwd werd. Vandaag de dag is het de thuishaven van Icelandair. Vanuit Nederland doet Transavia zowel Keflavík als Akureyri aan.
De scenery is aan te schaffen via simMarket en kost ca. €28. Meer informatie is te vinden op de productpagina. Bekijk ook alle features en de trailer van AviationLads hieronder.
Tip: ORBX heeft een gratis versie van IJsland, installeer deze eerst voor een optimaal resultaat Tenzij je al ORBX Global, Vector en Landclass hebt aangeschaft.
Features:
Highly detailed rendition of Keflavik airport and it's surroundings
Simplified Akureyri airport rendition with surroundings and autogen
BIAR and BIIS airport enhancements (to work with ORBX Open LC EU)
Orbx Global Iceland Demo / Open LC EU / VECTOR compatible
Up to date ground layout and stands according to the real world changes
50cm/pixel satellite resolution for the approach area and airport
Mesh coverage for the airport surroundings
Accurate and detailed airport infrastructure based on real sizes and dimensions
Detailed AFCAD adjusted for AI addons
Over 10 000 accurately placed autogen buildings and vegetation
PBR implementation for taxiways and runways
PBR implementation for the airport buildings
PBR precipitation and snow effects
Terminal interior model (simplified for maximum performance)
Very realistic night lighting with directional taxiway center line lights, approach lights including correct brightness and weather/time based visibility conditions
Optimized Dynamic Lightning
Compatible to all major traffic add-ons
SODE jetways, SODE VDGS and windsocks supported
Optimized to take advantages of new P3D V4.5 HF2 (or later) features.