Nieuw forum voor PMDG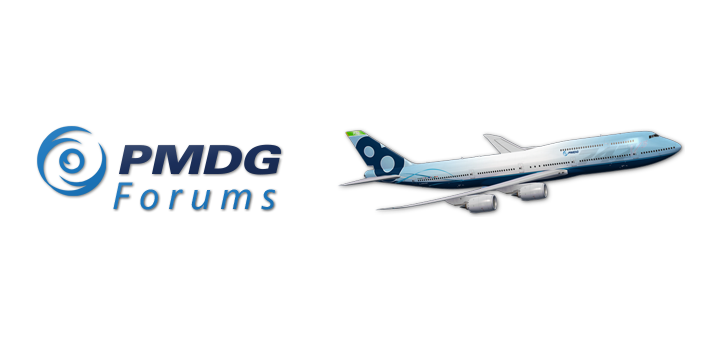 PMDG heeft al jaren een forum op Avsim. Vanaf dit weekend is daar een einde aan gekomen. PMDG is namelijk een nieuw, eigen forum begonnen. Vanaf nu zal al het nieuws ook hier worden geplaatst. Er heeft geen migratie plaatsgevonden van het oude forum, dus de eerste tijd kan het wat meer zoeken zijn. Het nieuwe forum is hier te vinden, je moet opnieuw registreren.
Tegelijkertijd is PMDG met meer zaken bezig, zo blijkt uit de laatste update:
New Shopping Cart system being prepared to be brought on-line.
New Forum System being brought online
Migrating all internal systems from precisionmanuals.com to pmdg.com domain.
Adding PBR capabilities to the P3D v4.4 products (747 & 777)
Upgrading navdata handling to make it compliant with latest navdata technology from Navigraph and Aerosoft. (Will affect all product lines)
Rewriting flight director logic to improve aircraft handling. (will affect all product lines)
Rebuilding LNAV and Magenta Line drawing to use modern navdata and improved F/D logic in order to improve magenta line drawing routines, allow RNP, etc. (will affect all product lines)
Preparing PMDG Global Flight Operations for broader scale testing with PMDG products.
Preparing PMDG Global Flight Operations to bring in announced Tier 1 products from developers such as TFDi and Aerosoft.
Continued development of NG3 product line (at a furious pace!) so that we can transition to beta testing.
Preparing to take the PMDG DC-3 on a European Tour during the May-July period.
Prepping another update for the 747 product line.