Nieuwe Aerosoft Værøy previews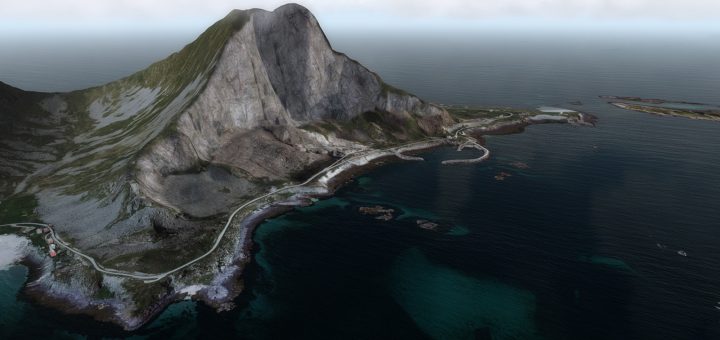 Aerosoft heeft weer een aantal nieuwe screenshots getoond van Værøy Airport (ENVY) voor FSX en P3D. Værøy is een kleine gemeenschap gelegen op de zuidpunt van de Lofoten archipel. Bekend om zijn onvoorspelbare weersomstandigheden , lange zomerdagen en nachten verlicht door de dansende aurora's tijdens het winterseizoen. De laatste beelden zijn te bekijken op het forum van Aerosoft. Deze scenery zal o.a. over de volgende features zal beschikken:
Highly realistic recreation of Værøy Island.
Photo scenery covering the whole island with seasonal variation.
Custom 30 terrain model, including sloped runway on Værøy Airport.
Realistic recreation of Værøy Airport as it was before it's closure.
Fully custom approach, runway and PLASI lights.
High detail runway and taxiway textures utilizing specular and normal mapping. Realistic night time effects, including streetlights.
Custom windsock and flag animations.
Interior models for both the airport and heliport terminals
Custom models for the city and harbour buildings.
Aurora Borealis effect.
Configuration Tool included for optimal performance on a wide range of systems. Multiple animations including road traffic, flags, windsocks.