Nvidia GeForce 460.89 WHQL driver uitgekomen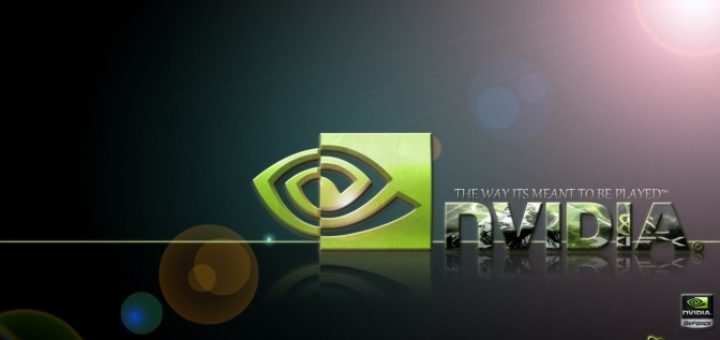 Het is weer een prachtige dag voor de release van een nieuwe driver zullen ze misschien wel gedacht hebben bij Nvidia. Deze keer betreft het de GeForce 460.89 WHQL driver. Je download deze hier of automatisch via je eigen GeForce Experience. En zoals gewoonlijk raden we jullie ook deze keer weer een "clean install" aan voor de beste resultaten.
Release Highlights
Game Ready Drivers provide the best possible gaming experience for all major new releases. Prior to a new title launching, our driver team is working up until the last minute to ensure every performance tweak and bug fix is included for the best gameplay on day-1.
Game Ready for Quake II RTX with Vulkan Ray Tracing
Our latest Game Ready Driver provides support for the Quake II RTX v1.4.0 update which enables support for the new Vulkan Ray Tracing extensions. Now, any GPU with support for Vulkan Ray Tracing can experience Quake II RTX in all its path-traced glory.
Supported Products
NVIDIA TITAN Series
NVIDIA TITAN RTX, NVIDIA TITAN V, NVIDIA TITAN Xp, NVIDIA TITAN X (Pascal), GeForce GTX TITAN, GeForce GTX TITAN X, GeForce GTX TITAN Black, GeForce GTX TITAN Z
GeForce

RTX 30 Series
GeForce RTX 3090, GeForce RTX 3080, GeForce RTX 3060 Ti, GeForce RTX 3070
GeForce

RTX 20 Series
GeForce RTX 2080 Ti, GeForce RTX 2080 SUPER, GeForce RTX 2080, GeForce RTX 2070 SUPER, GeForce RTX 2070, GeForce RTX 2060 SUPER, GeForce RTX 2060
GeForce

16 Series
GeForce GTX 1660 SUPER, GeForce GTX 1650 SUPER, GeForce GTX 1660 Ti, GeForce GTX 1660, GeForce GTX 1650
GeForce

10 Series
GeForce GTX 1080 Ti, GeForce GTX 1080, GeForce GTX 1070 Ti, GeForce GTX 1070, GeForce GTX 1060, GeForce GTX 1050 Ti, GeForce GTX 1050, GeForce GT 1030
GeForce

900 Series
GeForce GTX 980 Ti, GeForce GTX 980, GeForce GTX 970, GeForce GTX 960, GeForce GTX 950
GeForce

700 Series
GeForce GTX 780 Ti, GeForce GTX 780, GeForce GTX 770, GeForce GTX 760, GeForce GTX 760 Ti (OEM), GeForce GTX 750 Ti, GeForce GTX 750, GeForce GTX 745, GeForce GT 740, GeForce GT 730, GeForce GT 720, GeForce GT 710
GeForce

600 Series
GeForce GTX 690, GeForce GTX 680, GeForce GTX 670, GeForce GTX 660 Ti, GeForce GTX 660, GeForce GTX 650 Ti BOOST, GeForce GTX 650 Ti, GeForce GTX 650, GeForce GTX 645, GeForce GT 640, GeForce GT 635, GeForce GT 630