Nvidia GeForce 461.09 WHQL driver uitgekomen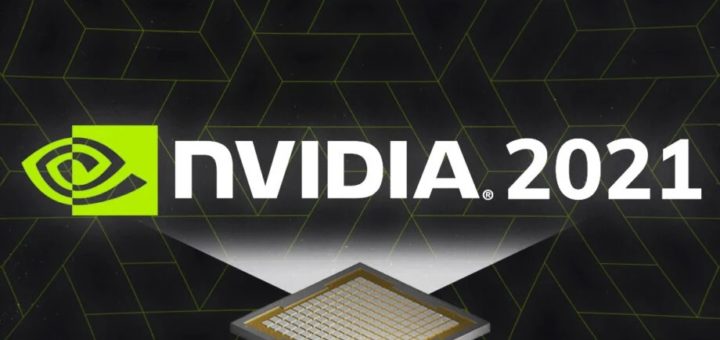 Een driver die erg goed met MSFS werkt is deze voor vele gebruikers zeker, aanrader dus. Downloaden/installeren doe je hier handmatig of automatisch via je eigen GeForce Experience.
Game Ready Drivers provide the best possible gaming experience for all major new releases, including Virtual Reality games. Prior to a new title launching, our driver team is working up until the last minute to ensure every performance tweak and bug fix is optimized for the best gameplay on day-1. We have a discussion thread open on this driver here in our Nvidia driver discussion forums. For those that wonder, the DCH driver is a Microsoft DCH (Declarative Componentized Hardware supported apps) driver and refers to a new Windows 10 driver package preinstalled by OEMS implementing the Microsoft Universal Driver paradigm. While the base core component files remain the same, the way DCH drivers are packaged differs from previous Legacy (Standard) drivers. We recommend the normal driver and not DCH.
The latest Game Ready Driver provides support for the Quake II RTX v1.4.0 update which enables support for the new Vulkan Ray Tracing extensions. Now, any GPU with support for Vulkan Ray Tracing can experience Quake II RTX in all its path-traced glory.
New Features and Other Changes
Added security updates for driver components See the NVIDIA Security Bulletin 5142 for details. 
See "Changes and Fixed Issues in Version 461.09"
What's New in Release 460
Supports finalized Vulkan Ray Tracing extensions 
Supports CUDA 11.2 
NVIDIA Control Panel 
Added Background Application Max Frame Rate control (Manage 3D Settings page) 
Added Color Accuracy Mode feature (Display > Adjust Desktop Color Settings page)
Software Module Versions
nView – 201.18 
HD Audio Driver – 1.3.38.40 
NVIDIA PhysX System Software – 9.19.0218 
GeForce Experience – 3.20.5.70 
CUDA – 11.2
DCH NVIDIA Control Panel – 8.1.959.0
Fixed Issues
[GeForce Experience]: The FPS counter is activated and the overlay appears on Windows Mail and Calendar applications.[200682565]
[GeForce GTX 750 Ti]: Blue-screen crash (UNEXPECTED KERNEL MODE TRAP) may occur. [3196164]
[GeForce GTX 1080 Ti]: The desktop screen may flicker. [3200599]
[GeForce GTX 1080 Ti]: The system may freeze with the screen displaying as solid color. [3203038]
[HDR]: With HDR enabled, black levels are incorrect, notably on LG OLED TVs. [200682795/ 3201305]
[Notebook][Lenovo Y740]: The notebook displays corruption after waking from sleep. [3178279]
Blue-screen crash (0x116) may occur upon resuming from sleep mode when three 4k monitors are connected. [3054239/3195884]
Known Issues
[X4: Foundations][Vulkan]: The game may crash on GeForce RTX 30 series GPUs. [3220107]
[X4: Foundations][Vulkan]: HUD in the game is broken. [3169099]
[Batman Arkham Knight]: The game crashes when turbulence smoke is enabled. [3202250]
[Detroit: Become Human]: The game randomly crashes. [3203114]
[Steam VR game]: Stuttering and lagging occur upon launching a game. [3152190]
[G-SYNC][NVIDIA Ampere/Turing GPU architecture]: GPU power consumption may increase in idle mode on systems using certain higher-refresh-rate G-SYNC monitors. [200667566]
[You-Tube]: Video playback stutters while scrolling down the YouTube page. [3129705]
[Notebook]: Some Pascal-based notebooks w/ high refresh rate displays may randomly drop to 60Hz during gameplay. [3009452]
[G-Sync][Vulkan Apps]: Performance drop occurs when using G-SYNC and switching from full-screen mode to windowed mode using the in-game settings. [200681477]
To workaround, either launch the game in windowed mode directly or disable G-SYNC.
[GeForce RTX 3070][Clone Mode]: When the resolution is set to 2560×1440 @ 144Hz, the performance state is stuck at maximum performance. [200678414]
[NVIDIA Turing or later][Windows Movies and TV Player]: When playing a 4k video in fullscreen mode on a 2560×1440 HDR monitor, the video extends beyond the edge of the screen. [3186830