PMDG 737-600/700 voor P3Dv4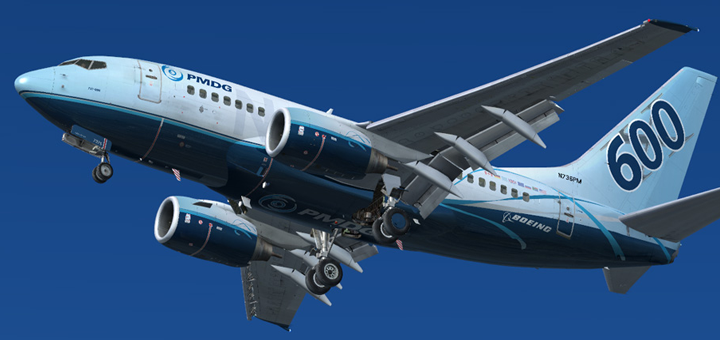 Na de basis versie van de NGX heeft PMDG vandaag ook de -600/700 uitbreiding geschikt gemaakt voor Prepar3D V4. Meer informatie lees je in het officiële bericht van PMDG welke hieronder is terug te lezen:
Captains,

Right off the top- please be aware that we have finally released the Prepar3D v4 compatible version of the PMDG 737-600/700 NGX Expansion package.  This officially completes the process of getting our core product line into line with P3D v4- and we can begin shifting focus to evaluating the J41 (unlikely to be converted) and putting our attention back to the main focus of finishing the PMDG 747-8 as well as evaluating updates to the DC-6 for XPlane users.

Okay- another big round of updates for you this evening.  We are modestly certain that this will be the last batch of "no, you REALLY have to download the full installer again" updates as we seek to improve customer installation stability and eliminate some of the more common support call causes moving forward.

It is NOT an easy thing to support users in five different simulators across three different platforms, even though this round of updates focuses only on our FSX/FSX-SE and P3D v3/P3D v4 customers.  We decided to clean-sheet our installation process in order to make it a bit more robust because far to many customers were running into problems and winding up at technical support.  So we decided it was time for a generational update process and that has caused the need to keep replacing the full installers rather than relying upon micro-updating- which is the direction we would like to be headed once we get all of the platforms stabilized.

This round of updates does a few things to all three product lines:

RAAS for P3D v4 has been added to the 777 and 747-400.  (I erroneously mentioned this being added to the NGX last week- but it is not planned to be added to the NGX, which has never had the RAAS hook-in…)
P3D Captain PFD pop-up CTD protection has been added to all three product lines.  Since we have been unsuccessful in our efforts to convince Lockheed Martin to evaluate this CTD seriously, we have locked out the ability to use the CA's PFD as a pop-up display, but we included an option in the PMDG Options menu within the FMS that allows the user to Opt-In to having this popup work.  (NOTE:  This particular CTD, for those who do not know, affects a small percentage of users who use the CA PFD as a popup, but the CTD doesn't happen until you have been flying somewhere between 3-8 hours of actual elapsed time.  This CTD began to appear in P3D v3.1 after Lockheed Martin pushed that update- and no root cause has been found after literally thousands of hours of tests internally at PMDG- so we took this step in order to minimize the number of customers affected by it without realizing the cause…)
Some other various cleanup items across all three product lines, along with some efficiencies.

To obtain these new updates, simply log into your PMDG eCommerce account, navigate to your order history and download away…

For Aerosoft customers, we have sent these updates to Aerosoft just moments ago.  I suspect they may get them available to their customers within their systems on Friday- but if they do not then it will take until Monday.  Please be patient with them- they will be just as eager as you to make them available!

Alright- I suspect we will be moving back to micro-updates with optional installer downloads after this round…  (Touch wood, fingers crossed, shake lucky rabbit foot…)

Enjoy your weekend, everyone!