Printen in de Aerosoft Airbus 2018?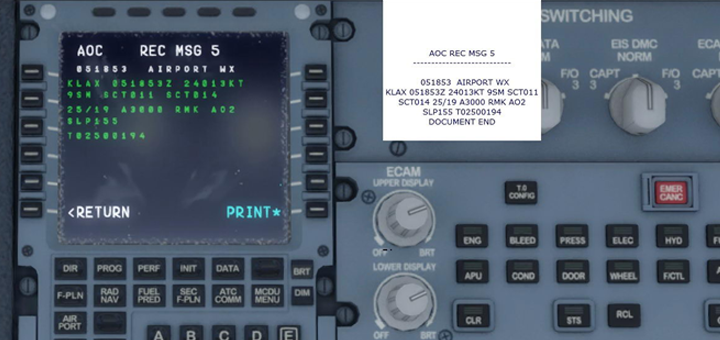 Zo af en toe zien we opmerkelijke dingen voorbij komen, maar deze is toch wel een vermelding waard. Virtueel printen, het wordt straks echt mogelijk in de nieuwe Airbus 2018 Edition van Aerosoft. In het preview forum van Aerosoft is dit de afgelopen dagen bevestigd door een ontwikkelaar van Aerosoft:
One feature we have not yet discusses is the printing. Pilots do an amazing amount of printing in the cockpit and when you see an cockpit after a flight you might see a dozen or more bits of paper lying around or clipped to something. In line with making our Airbus as much as the real Airbus (remember the coffee etc) we wanted to have this simulated. Here you see one print in a 2d window but it is intended to be become a 3d part of the VC. Very useful I must say.
Laat maar komen, we zijn zeer benieuwd!