QualityWings 787 Status update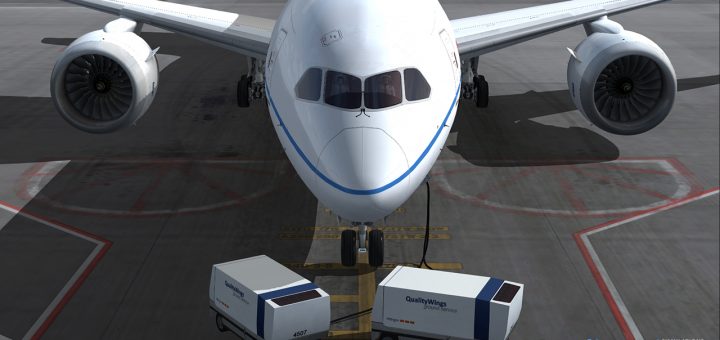 Na een tijd van stilte is er weer een status update van QualityWings verschenen. Dit keer meer nieuws over de Boeing 787 voor FSX en P3D. De ontwikkelingen gaan gestaag door en inmiddels is men druk bezig met het schrijven van de handleidingen. Ook kunnen we melden dat er verwacht wordt dat het toestel binnen enkele weken doorgeschoven wordt van pre-Beta naar full Beta. Gaat de release 2016 nog halen? We volgen het op de voet voor je.
All parts of this later stages of development are difficult. Flightdeck and Systems Team members have their hands particularly full as they're getting ripped apart by Development Team pre-beta testing in anticipation of full Beta Testing in a few weeks.

One of the hardest tasks has been taking place over the last 6 weeks: The Users Manual. The challenge is NOT the fact that we have to filter the ridiculous amount of data from the actual aircraft flight manual and telling you how it applies to the QualityWings 787. But it's designing the manual in a manner that a Flight Sim user will actually want to read it and get information as efficiently as possible, knowing full well that many people will never ever read it, lol.