REDWING SIM L-1049 SUPER-CONSTELLATION MSFS uitgekomen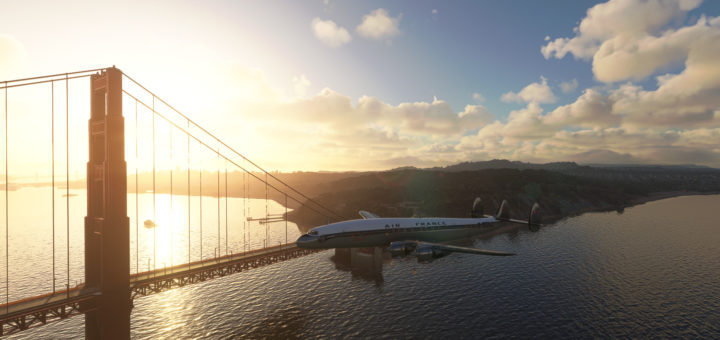 Toch wel een van de mooiste, en slankste dames ooit gebouwd. We hebben het over REDWING SIM's hun L-1049 SUPER CONSTELLATION voor MSFS. Prachtig om te parkeren naast PMDG's DC-6 en zeker voor de prijs een absolute aanrader. De eerste reviews zijn bijna allemaal erg positief. Ook wordt er al aan de eerste update gewerkt die vast heel wat moois met zich mee zal gaan brengen. Hier te koop voor 51.24 Euro. niet verkeerd. "Welcome on board Lady's and Gentlemen!".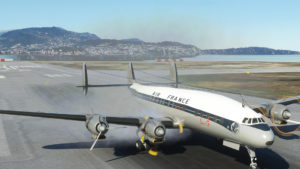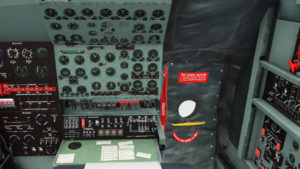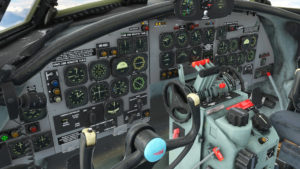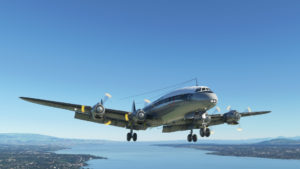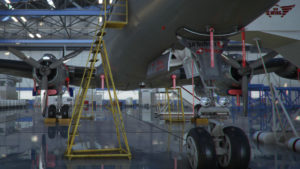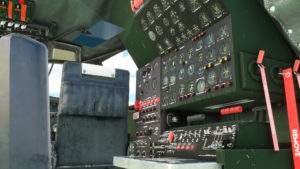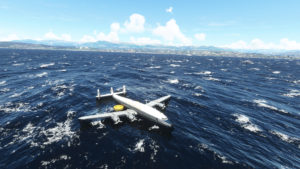 She is one of the legends of aviation.
The L1049 was  the first aircraft to cross the Atlantic in one go. An advanced comfort and technology including a former ILS or a live engine analyzer, as well as a majestic fuselage, earned it its letters of nobility.
Her nickname is Connie or Queen of the skies many years before the 747.
Features
 L-1049B or C121C (Breitling livery).
L-1049G (Air France livery)
L-1049G (TWA livery) with wing tanks
L-1049G (SWISS AIR livery) with wing tanks
Optimised graphics and multi level of detail model.
8K and 4K textures High-quality textures, including rain effects and icing.
Fully fonctionnal 3D Cockpit, including electric, hydraulic and de-icing systems.
Simplifiyed passengers cabin.
Additional 3D for stairs, services, openning doors,life rafts, remove before flight and 3D characters for refulling.
WWise realistic Wright engines R-3350  soundpack.
An easy mode adds some usefull help, bugs and warning lights.
Simplified damage system including belly landing or water ditching.
Fully French cockpit for the AIR FRANCE livery (UK optional)
VFX smoke engine at start, fuel dumping.
Clipboard "ipad" to manage options.
Early access
We have planned a comprehensive roadmap for more functionality
The price will increase as more options are added, but all updates will be free for early access users.
Todo List for the coming months:
– KLM and LUFTHANSA liveries
– MATS cargo version
– Complexe fuel system
– Full feathering system
– Breakdown and damage management including volatile collisions, emergency and oxygen systems, train problems and tyres.
– Weather radar, LORAN system and sextan.
– A blank livery set fore more and more liveries
– A.I. Flight Engineer, Copilote and/or Pilot with voices