Released: Aerosoft CRJ professional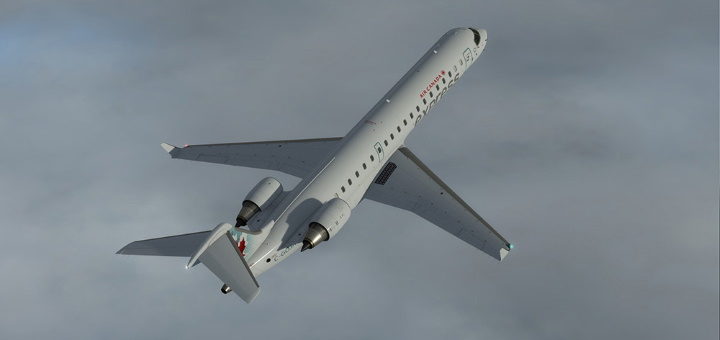 Aerosoft heeft zojuist de CRJ professional voor Prepar3Dv4.5 uitgebracht. De CRJ professional is een rebuild van de CRJ700/900 met daaraan toegevoegd nieuwe modellen (de CRJ550 en de CRJ1000), bijgewerkte systemen, PBR ondersteuning en een EFB met ondersteuning voor charts, checklists en berekeningen.
Bestaande gebruikers van de CRJ700/900 kunnen voor zo'n €25 upgraden naar de CRJ professional.
Meer informatie is te vinden op de productpagina bij Aerosoft. Bekijk ook de trailer en features hieronder.
Features:
Exquisite modelling with many animations with up-to-date standards like PBR
CRJ 550, 700, 900 and 1000 models
VAS and FPS friendly because we love complex airports as much as you do
Extended Flight Management System delivered with November 2019 (AIRAC 1912) nav data (compatible with NavDataPro and Navigraph)
Complete MCDU with full keyboard control option
All displays available as high resolution 2D windows
Highly accurate flight model
Panel State saving/loading
Standard Sound set done by Turbine Sounds Systems, additional Virtual Cockpit sounds provide by Aerosoft
Heads-up Guidance system
Includes Frank, our avatar to walk around the aircraft and airports (Prepar3D only)
Fully functional (though linked to this aircraft) RAAS provided by FS2Crew
Complete management tool to load fuel, passengers, and baggage. This tool also allows you to tweak the simulation to your hardware
Livery manager with drag and drop functionality
Fully prepared for ChasePlane, PFPX
Many new options to tweak the product to your likings and your hardware, for example to link a hardware control to the nose wheel steering
Electronic Flight Bag supporting NavDatPro and Navigraph charts (georeferenced to show aircraft on the charts), weight and balance calculation, take-off calculation, checklists, fuel, cargo and passenger loading
Five manuals, including detailed step-by-step documentation
Fully Prepar3D V4 compatible with dynamic lights and several other adaptations to use the latest options.
Accurate rain effects on windows.