Released: Carenado Phenom 300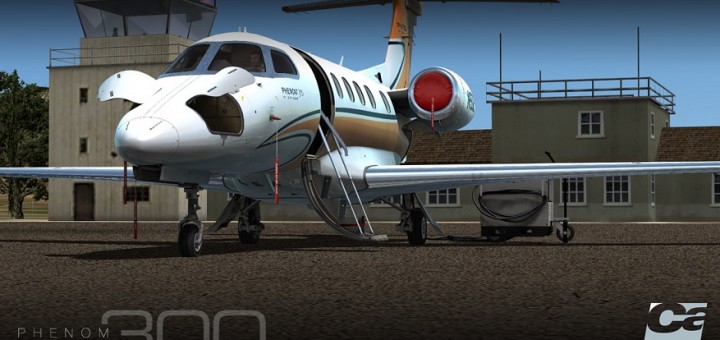 Het nieuwste toestel van Carenado de Phenom 300 is gereleased voor FSX en P3D.
In dit toestel zit ook het nieuwe Garmin G1000 systeem verwerkt, al zijn enkele functionele opties nog beperkt. Verder wordt het toestel geleverd met 5 HD liveries en een uitgebreide documentatie. Dit toestel is aan te koop via de website van Carenado.
Features
Original G1000 Prodigy glass cockpit system
Original Phenom 300 status screens
Multiple CAS messages
Weather radar embedded
TCAS and terrain awareness systems
NEW Automatic Flight Control Unit (AFCS)
NEW GCU 477 keyboard interphase control unit
Multiple real Phenom 300 aural warnings sounds
3D knobs technology for operating 3D knobs
HD quality textures (4096x 4096)
Cold and Dark start option
Original HQ digital 3D stereo sounds
Complete back cabin
Customizable panel for controlling windows transparency, instrument reflections and static elements such as wheel chocks and sights props.
Real behavior compared to the real airplane. Real weight and balance. Tested by real pilots.
Realistic night lights effects on panel and cockpit.