Released: FS2Crew the Fenix A320 edition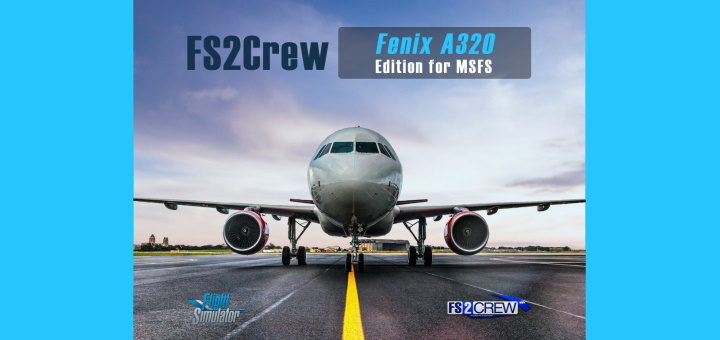 Het team van FS2Crew heeft vandaag de 'Fenix A320 edition' uitgebracht. Met FS2Crew simuleer je het samenwerken tussen de piloten met checklists, geluiden en meer. Je kunt deze versie aanschaffen voor €25 via de web site van FS2Crew. Bekijk een aantal features hieronder.
OVERVIEW:
Professional Airbus airline Flight Crew simulator addon for the Fenix A320.
Interface options: VOICE CONTROL, BUTTON CONTROL, AUTO-RESPOND
User assumes the role of the CAPTAIN / PILOT FLYING
Simulated First Officer assumes role of PILOT MONITORING
Procedures modeled:  REVISED STOCK AIRBUS SOPS
Voice sets: US, UK, EU (GERMAN)
PURSER and FA CABIN PAs modeled

SOME OF THE BEST NEW FEATURES:
Direct integration into the MSFS on screen Toolbar via the FS2CREW COMMAND CENTER
SIMBRIEF integration
Mobile device networking support
On screen helper panels makes learning the software a breeze:  All information needed to fly is now directly displayed on screen via the new INFORMATION CENTER, CHECKLIST ASSIST, FLOWS ASSIST and COMMAND ASSIST PANELS.
PUSH TO TALK KEY option
PREDICTIVE CAPTAIN PA system for Button Control users
New AUDIO system
Updated speech recognition system for better results and improved recognition
MANUAL FLOW SELECTOR panel allows users to manually trigger FO flows
Program is now an .exe that runs outside of MSFS.  NO MORE PANEL.CFG EDITS
Ability to MIX FLIGHT CREW ACCENTS (example, you can pair a British FO with a German Captain)
New VISUAL STATUS DISPLAY INDICATOR
New optional interface method: AUTO RESPOND
Button control actions now accessible via easy DROP DOWN MENU INTERFACE
Users can access and manually change sound files
And more!