Released: MK-Studios Fuerteventura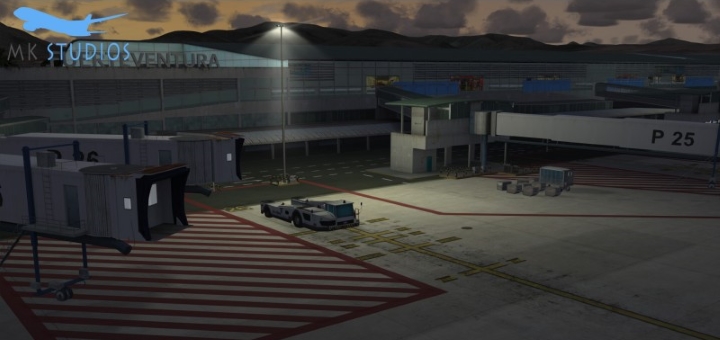 Nu de herfst alweer in aantocht is is het een goed moment om weer eens virtueel naar de zon te vliegen. Dat kan nu met Fuerteventura van MK-Studios. De Poolse ontwikkelaar verkoopt de scenery via haar eigen web site voor €25 en later ook via simMarket.
Features:

Fully detailed rendition of Fuerteventura airport and island,
Many monuments and custom objects around the island,
High resolution ground textures (2048×2048 pixels),
Photo real terrain coverage with custom mesh and 3D night lightning,
Very realistic night lighting, based on real pilot's point of view,
Dynamic Lightning (P3D V4),
Rendered night lighting with shadows,
Realistic shadow rendition on all 3D objects and on the ground,
Optimized to take advantages of new P3D V4 features,
Compatible to all major traffic add-ons,
SODE jetways and double jetways supported!