REX Weather Force MSFS uitgekomen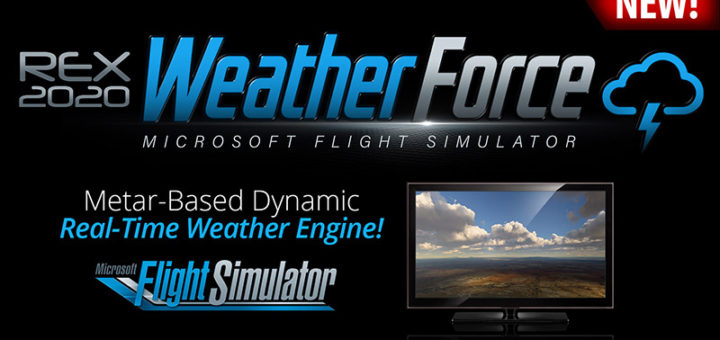 wil je nog beter "Real Time Weather" binnen MSFS? Dan zou ik deze add-on zeker aanschaffen! Voor 21.95 USD koop je het zojuist uitgekomen "REX Weather Force MSFS" hier.
REX 6 – Weather Force 2020
WEATHER FORCE IS THE NEW METAR-BASED DYNAMIC REAL-TIME WEATHER ENGINE FOR MICROSOFT FLIGHT SIMULATOR.
By utilizing inter-process communication with the simulator via fine granular control, you will experience automated, dynamic, and smooth weather transitions from real-world reporting metar stations. Also includes a wide range of proprietary dynamic, changing (non-static) weather scenarios.