Statusupdate PMDG en V4 producten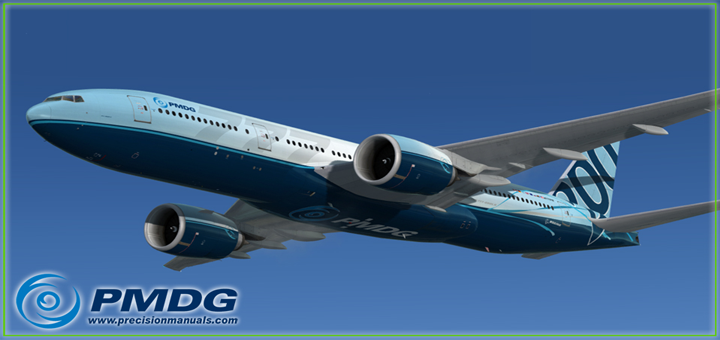 PMDG heeft vandaag weer een nieuwe statusupdate gegeven met betrekking tot het omzetten van haar producten naar Prepar3D V4. Je kunt de nieuwste update direct hieronder lezen:
Captains,

When we started pushing out updates to bring our products up to compatibility with Prepar3D v4, we almost immediately began to suspect that our installers were not doing a proper job of getting our products onto the user machine in usable form.

I'll spare you the long version of the story, but the short version is that some aspects of our installation process trace their roots back to our original PMDG 737 release from July 1, 2003.

Many of you probably haven't stopped to consider that our technical support system gives us quite a bit of reporting data with which to analyze trends in product problem reports- (and if you HAVE stopped to consider it, you might want to consider bringing an iPad or a good book on your next long haul, because clearly you need something else to think about during your flying! :blink:) but needless to say it quickly became apparent to us that a significant percentage of our customer problems were being created by our own installation mechanism and it's failing to handle some knee-knockers with grace.

We wound up putting just about everything on hold in order to analyze the problems we were seeing and developing a new set of installers that we hope will eliminate the sudden up-tick in customers who were having trouble with what should otherwise have been very straight-forward installations.

The past ten days or so have been almost entirely dedicated to installation methods and enhancements- and in order to quickly change the trend line, we have today issued new versions of both FSX/FSX-SE and P3D v3/P3D v4 installers for the PMDG 747-400 and the PMDG 777-200LR/F.

In both the 747-400 and the 777-200LR/F, we made only a couple of very minor changes to the product itself:

Elimination of a sound-device related CTD that was affecting some users.
Updated installer
(For P3D v4) rolled back the dynamic lighting enhancements one version in order to eliminate some problems that customers were seeing with last week's update.  (We are still investigating, but felt this temporary measure was reasonable until we resolve the issues reported.) A few key notes on these new installers, if you elect to install them now:

Completely remove the 747 and 777 you have already installed.  Do this for all of our sanity…
These installers will do a much better job of utilizing the standard ADD/REMOVE/MODIFY capabilities of windows installation
These installers will actually allow you to run a REPAIR on an existing installation- which can come in handy if you accidentally delete something critical. These installers are designed to do a health check on a few key prerequisites that support activation, operation and interfacing of the product to your simulator and the windows platform.With these out of the way, we are again pivoting back to getting the NGX release ready and the 77W as well.  For those that are not aware, this is a holiday weekend here in the USA, so most of us will not be working the normal full schedule that we have been keeping- and we will pick up where we left off on Wednesday of next week- but I have built that holiday into the schedule expectations thread already with my timeline updates from this morning.

With some luck the 77W will see release here very shortly- and then NGX is in very good shape as of now- so we are hoping it goes through the last round of testing very quickly.

(And just to help quell some really oddball uninformed discussion:  Release of the NGX has no dependency on the 77W…anyone quoting otherwise is woefully ill informed and should be smacked about the head and shoulders until they agree to stop repeating dumb stuff in public….   If you need a mallet, please stop by tech support and we will loan you one of ours.)

**NOTE for Aerosoft DVD/Download Customers:  We anticipate Aerosoft will update their system with the new version of the 777 during the day Monday.  You will need to get it from them, but the wait shouldn't be too tedious.