The DCS: F-15E is launched!!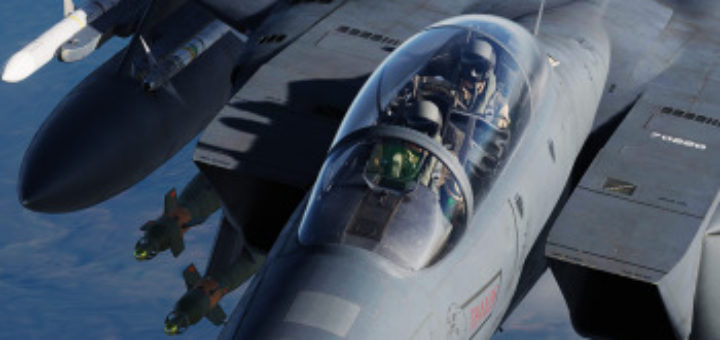 DCS heeft de release van de Early Access versie van de F-15E bekend gemaakt. Met de Early Accesss versie test je het vliegtuig mee in jouw DCS. In ruil daarvoor krijg je nu korting en na afloop van de testperiode, krijg je de volledige versie uiteraard ook. Je spaart op deze manier US$16 uit. De prijs is nu $63, en na de Early Access periode zal de prijs $79 bedragen.
Enige informatie over deze F-15E:
The Early Access release includes:
Study level simulation of the F-15E Suite 4E+ software. Present in F-15Es since 2003
Advanced Flight Model that provides ultra-realistic performance and flight characteristics for the F-15E with P&W F100-PW-229 engines
Exceptional 3D model + textures for the most accurate simulation F-15E available today
Laser-guided and dumb weapons – GPS-guided weapons will follow
Detailed and thorough simulation of the F-15E's AN/APG-70 Radar
A free copy of Be Afraid of the Dark by Steve Davies about the inception, development, and operational history of the F-15E up to 2002
Coming during Early Access:
Additional interactive training missions covering the most important aircraft systems
A free story-driven campaign built by Baltic Dragon
Additional chapters for the DCS: F-15E flight manual
More Instant Action missions, Single Missions, and network missions
Witness the power of this legendary aircraft, which has been faithfully recreated in stunning detail. With its unmatched agility and suite of avionic and weapon systems, the F-15E is the ultimate weapon in any air combat situation.
Nog meer informatie kun je hier vinden