Tivat Airport van Pyreegue Dev Co voor MSFS uitgekomen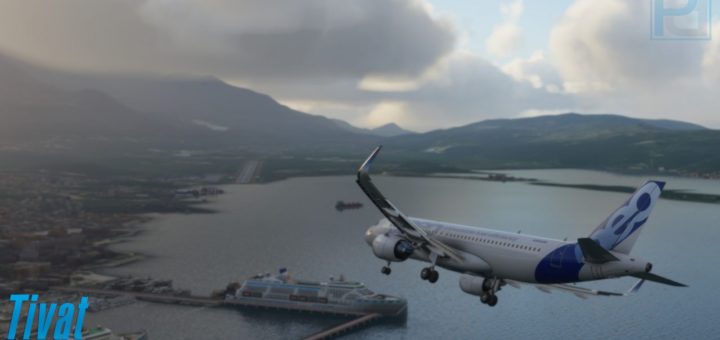 Van ontwikkelaar is Pyreegue Dev Co is er Tivat Airport (Montenegro) uitgekomen. Hier te koop voor de nette prijs van 15.49 Euro.
Nestled between the mountains of coastal Montenegro, Tivat Airport poses a unique challenge to pilots up for the circling approach into runway 14. Runway 32 offers a great challenge, too. One of the best places to practice your piloting skills is now available in great quality for the newest generation of flight simulators – Microsoft Flight Simulator. 
Latest layout of the airport is depicted in the scenery featuring all the changes that have been made recently to the airport. The scenery also features terminal interiors, control tower interior, surrounding buildings and landmarks for VFR eye candy.