Ultra Weather XP V2.6 Preview Video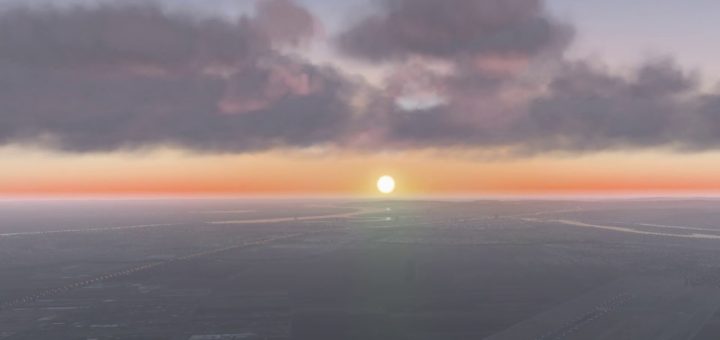 Dit ziet er toch wel erg goed uit he! Wanneer versie 2.6 van Ultra Weather XP uitkomt is nog niet bekend. In april gaven ze aan zo'n 90% klaar te zijn.
V2.6 will be X-Plane 11.50+ compatible.
In addition to this, captions and a features list and in the video's description show what else is to come, including:
New completely designed Plugin Interface.
Works in all platforms Windows, Mac, and Linux.
Made for X-Plane 11.50+.
Work with either Vulkan or Open GL.
Completely new 12 sets of Sky colors with new high definition Sun textures.
Completely new 24 sets of Clouds.
Multiple Water colors.
New Lights textures.
Full Dynamic system.
Dynamic Sky coloring.
Dynamic Atmosphere.
Dynamic Sun glow.
Dynamic Sun coloring objects.
Dynamic objects shadow.
Dynamic Visibility.
Dynamic visibility Raleigh
Dynamic Raleigh scattering
Dynamic Mie scattering
Dynamic Clouds coloring
Dynamic changing Clouds Simulating volumetric.
Dynamic increase Clouds view distance in low visibility.
Dynamic High altitude Cloud type control.
Dynamic Water Waves.
Dynamic Light Haze.
Thunderstorms sounds.
Ambient sound.