"Working visible copilots" mod beschikbaar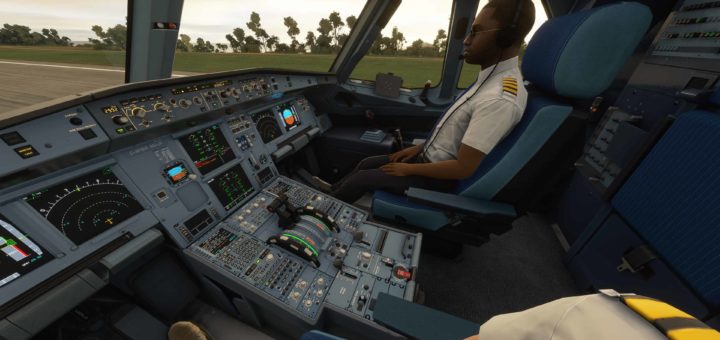 Voor MSFS is er nu een prachtige gratis mod beschikbaar. Deze mod  maakt je Co-Pilot (F.O.) zichtbaar in je eigen cockpit (Ook in VR). Het is erg realistisch aangezien ze daadwerkelijk bewegen. Installeren is erg gemakkelijk, gewoon het bestand uitpakken en alle mapjes in de "Community" folder plaatsen. Je vind deze mod en alle desbetreffende info hier. Update: Er zijn inmiddels twee soorten mods in het bestand toegevoegd. De ene met alleen de Co-Pilot (F.O.) zichtbaar, en de andere versie toont naast je Co-Pilot (F.O.) ook je eigen "pilot body" is de cockpits.
Working Visible Copilots This mod adds visible co-pilots (and optionally pilots too) to the cockpit view. All cockpit buttons, windshield effects etc will still work. The cockpits remain just as detailed as before. The co-pilots are the same animated ones you see in the external view. Working Visible Co-Pilots in Cockpit View No more feeling like a floating, very lonely ghost! Populate your cockpit with an animated co-pilot to keep you company on those long (and short) flights! Optionally you can add a pilot to the cockpit too, so you don't feel like a disembodied spirit pilot!