X-Plane 11.50 Beta 2 en Beta 3 uitgekomen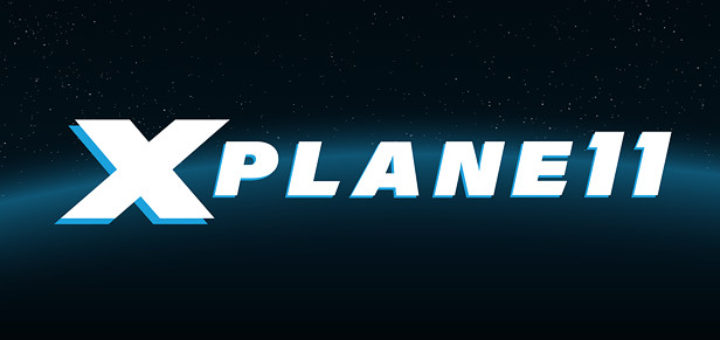 De titel zegt het al, deze tweede update voor X-Plane v11.50 verkrijgt u automatisch via uw X-Plane v11 updater. Denk er wel aan even "Check for new betas as well as updates" aan te klikken. UPDATE! Zojuist is ook Beta 3 uitgekomen (Een kleine fix). Hieronder leest u alles over deze tweede en derde update:
Beta 3
Fixed crash at launch with Linux + Vulkan.
Fixed null pipeline with third party aircraft using custom lights.
Beta 2
Fixed show traffic path pipeline nullptr error.
Fix crash when AG item has bogus forest ref.
XPD-10422 Plane Maker >Expert>Build Weapons>Geometry UI Overlap.
XPD-10438 Update King Air beta angle.
XPD-10442 Incorrect leg-deduplication with DF-HA, losing turn restriction.
XPD-10569 VR Right eye not working with Vulkan.
XPD-10607 Fixed skycolors nullptr pipeline on Vulkan.
XPD-10621 Fixed FOV and all screen pref param dataref being broken.
XPD-10624 Fixed null pipeline on right click of hierarchy in Plane Maker with Vulkan.
XPD-10625 Fix for un-inited turbulence.
XPD-10629 Fixed black screen on GF 6,7,8 series.
XPD-10632 Removed extra comma in loading screen.
XPD-10636 Failed to create Vulkan window, no surface formats found.
XPD-10638 Metal out of memory.
XPD-10641 C172 panel all black with OGL.
XPD-10642 Crashes when starting flight on Nvidia Mac.
XPD-10647 Can't use Vulkan with multiple GPUS + SLI.
XPD-10656 Fixed Vulkan error handling for better crash reporting.
XPD-10657 Fixed missing pipeline on Vulkan with night vision mode.
XPD-10662 Fixed aircraft being in wrong place in Plane Maker wing view.
XPD-10668 Doesn't launch when display is connected to different than rendering GPU.
XPD-10669 Muted ATC log spam.
XPD-10671 Fixed crash going from setting FX 1 to 2 with Metal.
XPD-10674 Fixed sound spaces not rendering correctly.
As always with beta software, there may still be issues. In this particular case, Laminar Research has highlighted their current known bugs. If you choose to try out the new beta, then please be aware so you aren't disappointed. Equally, there's a current list of addons that do not work with the new Vulkan / Metal API, which is also listed below. Their known bugs list is below.
Known bugs
First load time with Metal and Vulkan will be surprisingly slow. This is lots of shaders/pipelines compiling for the first time; subsequent runs will be faster.
Blurry textures.
Jagged cockpit shadows.
XPD-7871 Dark contrails instead of white.
XPD-9234 Flickering cloud shadows on the ground.
XPD-9729 Contrails and wing condensation missing in replay.
XPD-10458 Need control of eGPU selection.
XPD-10506 First run shader creation is super slow.
XPD-10569 VR Right eye not working with Vulkan.
XPD-10607 Null pipeline when opening skycolors.
XPD-10616 Water reflection off if wave height is non zero.
XPD-10617 CTD when using "regenerate icons for current aircraft (and livery)".
XPD-10619 EGPU massive FPS loss with OpenGL Drawing.
XPD-10623 Panel screenshots command not working/crashing.
XPD-10673 GPU counter broken.
Known Addon Issues
Needs update from developer to work with Vulkan/Metal:
Aircraft using DreamEngine Sound
BetterPushback
Ground Traffic
Flight Factor A320
Flight Factor 767
JAR A320
JAR A330
librain
Pilot Edge
ToLiss A319 & A321
Traffic Global
xEnviro
XPRealistic Pro
xSquawkBox