Z STUDIOS "Meigs Field Professional Edition" MSFS uitgekomen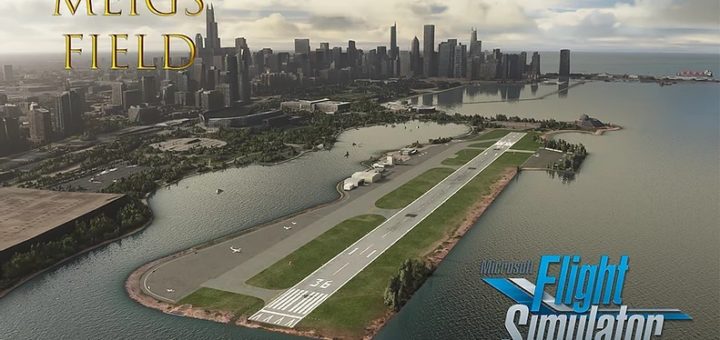 Ontwikkelaar Z Design Studios heeft hun Merril C. Meigs Field (KCGX) voor MSFS uitgegeven. Dit is in onze ogen de mooiste versie binnen welke sim dan ook van dit historische en inmiddels gesloten vliegveld. Wat een detail! En de prijs valt ook nog eens reuze mee. Hier te koop voor 7.99 EUR. Deze ontwikkelaar biedt overigens ook een gratis versie, hieronder zie je de verschillen ten opzichte van de "PRO" versie.
Let wel op, het betreft een "Early-Access" (Hieronder alle info hierover):
This is an early-access to the final product, which is expected to be released in a couple of weeks. You are getting a considerable discount on final price and will get a free update once released.​
Work in Progress:​
Handmade custom Control Tower, with realistic PBR material and interior.

Handmade custom Hangar, with realistic PBR material and interior to spawn or park the airplane inside.
O ja! Vergeet vooral niet de prachtige onderstaande video en info te bekijken, enjoy!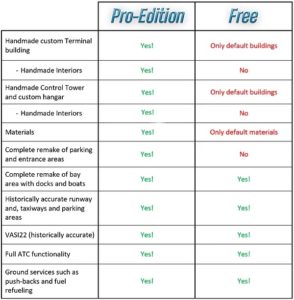 Handmade custom Terminal building, with real and accurate interiors based on actual blueprints and photographs.
Handmade and historically accurate Control Tower, including full modeling of the control room interior. Watch sunset from the tower control 😉
Handmade custom Hangar with interior where you can spawn from or park (choose "Parking 0" if you want to spawn from inside the hangar).
Custom hyper real full PBR materials.
Complete remake of parking and entrance.
Complete remake of the bay area, with docks and ships.
Historically accurate runway and, taxiways and parking areas.
VASI22 (historically accurate).
Full ATC functionality.
Ground services such as push-backs and fuel refueling.
An much more!