Ze is geland en verkrijgbaar!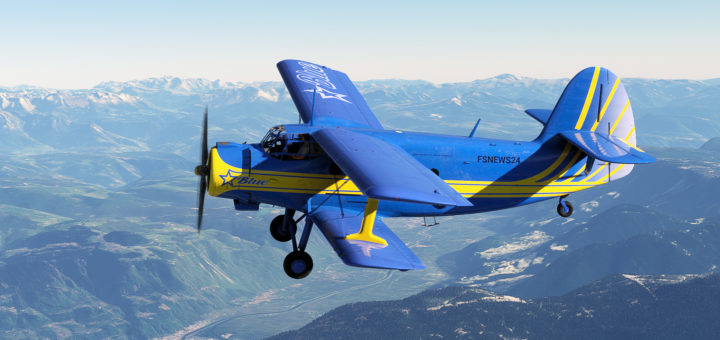 Ze is geland! We hebben het over de robuuste en voor MSFS langverwachte en geliefde "Famous Flier" Antonov AN-2. Deze stoere dubbeldekker is verkrijgbaar voor 14,99 USD via Marketplace binnenin MSFS zelf. (Update: Ben je ook in het bezit van haar grote zus An-225 "Mrija" dan betaal je automatisch maar 9,99 EUR voor de AN-2.
The elusive Antonov An-2, whose development we followed with great attention two years ago (!) when it was still solely an ATSimulation's project, has finally been released for MSFS. Microsoft took this project under its umbrella later in 2021, working in collaboration with the developer to release the An-2 as a "Famous Flier" in MSFS. Unfortunately, licensing issues brought a lengthy delay in the release, but Antonov's newfound openness has finally enabled the launch of iconic airplanes from the manufacturer, such as the An-225 and, today, the An-2.
The Antonov An-2 is a versatile and rugged aviation legend. It's a single-engine, short take-off and landing (STOL) utility biplane produced by Ukrainian aviation manufacturer Antonov. It is crewed by two and can carry up to twelve passengers.
The An-2 has a rich history, with over 18,000 units manufactured from 1947 to 2001 in Ukraine and Poland. The aircraft has been utilized in a wide range of applications, including crop dusting, medical transport, passenger travel, cargo, scientific, surveying, skydiving, fire suppression, and military exercises. It has also been converted into an unmanned aerial vehicle many times for military applications.