Aerofly FS2 snel uit Early Access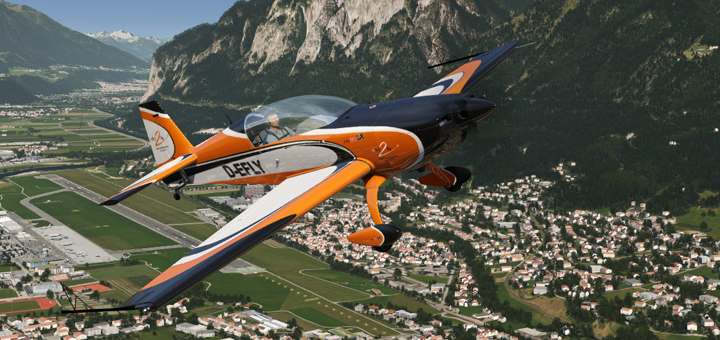 We ontvingen vandaag positief nieuws van de ontwikkelaars achter Aerofly FS2. Binnenkort zal de Steam Early Access status opgegeven worden. De basis van deze nieuwe simulator is volgens de ontwikkelaars sterk genoeg, daarom zal men binnen enkele weken afscheid nemen van de Early Access titel. De ontwikkelingen blijven echter onverminderd doorgaan. Je leest het bericht direct hieronder:
We are pleased to announce that within the next few weeks Aerofly FS2 Flight Simulator will be moving out of Steam Early Access. The strength of any structure begins with a strong foundation, and that's exactly what we have now. Our focus has been to make a strong core to build upon and we feel that has been achieved.

With the official release of Aerofly FS2 we can now focus on features and functionality knowing that a stable core is there.

This does not mean that updates will stop, nor does it mean that development will slow down; In fact development is going stronger than ever.

Will an innovative ATC engine be released? YES

Will new features be released such as a logbook and improved VR motion control 'VR Hands' to name a few? YES

Will additional aircraft be released? YES

Will additional regions be released? YES

Will our partnership with ORBX and other future 3rd party development companies continue? YES

Moving out of Early Access is an important step in the evolution of Aerofly and we are proud of this achievement.

To add even more exciting news, IPACS plans on releasing a boxed DVD version of Aerofly FS2 and we will also break down the walls and expand our sales points beyond the Steam Store in the near future.

We want to thank all of you for your support as we wouldn't have gotten this far without your valuable input throughout this process. We are very much aware that we have a ways to go here but with your continued support and our teams passion and determination Aerofly will become a force to be reckoned with. It only gets better from here!

On behalf of Torsten, Marc, Jan, Michael, Andreas, Dietmar, Karl-Heinz, and myself (Jeff),

THANK YOU!