Aerosoft Antarctica Vol. 1 – British Rothera and Beyond uitgebracht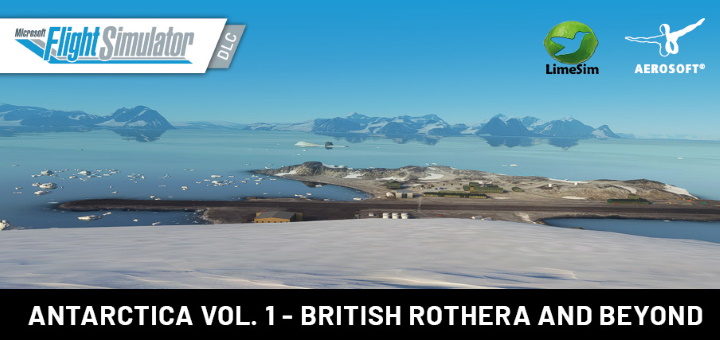 Aerosoft en Limesim hebben een nieuwe add-on voor Antarctica uitgebracht: 'British Rothera and Beyond'. Deze add-on is er op gericht om dit prachtige continent te verkennen met Rothera als uitvalsbasis. In de omgeving is er ook aandacht besteed aan details, zoals geanimeerde pinguins, orka's, schepen en meer.
Je kunt deze scenery aanschaffen via Aerosoft voor ca. €15.
Features:
Lots of animation including animals, vehicle, boats and people, including likely the first animated penguins and chain vehicles in flight simulator
Custom created sounds of animals and vehicles (probably the first scenery in MSFS with sounds attached)
Coverage beyond the base with stunning glacier cliffs dropping into the sea
Hundreds of thousands of animated icebergs in a larger area around the base (at times it can be possible that the approach is blocked by a huge iceberg passing through)
Offsite locations of automated monitoring stations (marked as POIs so you can fly there for regular checks performing rough landings out in the field)
Offsite landing strips of two British field locations with custom models and improved terrain imagery/elevation data: Sky Blu and Fossil Bluff
Emergency airstrip location on the glacier above Rothera (alternative landing strip that MUST be used by local aircraft if there are incoming overseas aircraft)
Carefully crafted landscape to merge with surround landscape – including updated waterbodies
Special technique used to add wind shear details to the vast white lands on the glacier
Manual with dozens of pages of inside knowledge on flying in Antarctica, plus flight plans and simple charts