Global AI Ship Traffic MSFS V1 UITGEKOMEN!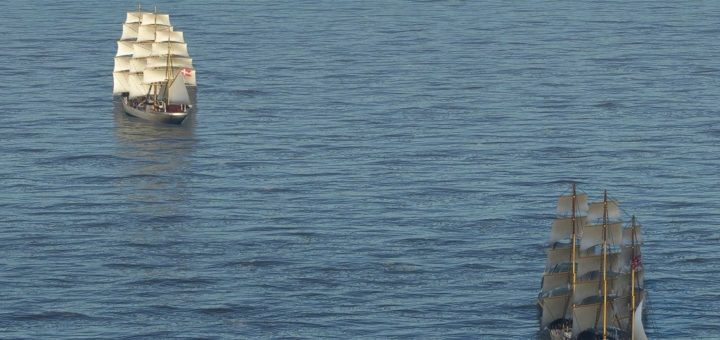 Geweldig nieuws voor ons MSFS simmers, Global AI Ship Traffic MSFS V1 is uitgekomen!
Deze gratis add-on zorgt voor scheepsverkeer over heel de wereld, van kleine bootjes to super tankers en zelfs marine schepen waaronder vliegdekschepen, duikboten, de lijst is lang. THANK YOU GUYS, AND SPECIALLY Henrik Nielsen, KL791………"HAPPY SAILING TO YOU ALL!".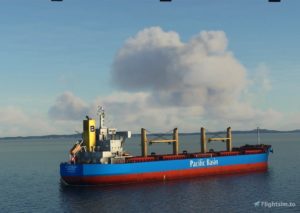 The Global AI Ship Traffic Project provides AI ship traffic accross the globe with realistic models of real life ships of all types from fishing boats to cruise ships, from tugs to tankers, container ships, and bulk carriers, from patrol boats to submarines, destroyers and aircraft carriers. More than 1300 models are placed on routes all over the world according to what is realistic for each region. More than a hundred ferry routes are covered with their specific ferries and you will find naval exercises with Navy ships from most regions. Watch a full scale NATO landing excercise on the West Coast of the Jutland Peninsula in Denmark or the Brazilian or Chinese navies doing the same in their respective areas. Watch the departure of a Tall Ship race from Saint Malo, Kiel or Sandefjord or a round the world sail race departing from Gothenburg… Go looking for Maersk Alabama in the exact spot she was attacked by pirates of the coast of Somalia as later depicted in the movie Captain Phillips with Tom Hanks. More than 24.000 ship movements ensure that the sea is no longer empty. Add to that killer whales, humpback whales, and right whales….
Models and textures by Erwin Welker, Jean-Pierre Fillion, Knud Kristoffersen, Dexter, Milton Shupe, Manfred Siedler, Bernardo Barroso, Paul Donnelly, Finn Kristoffer, Didier ''Lagaffe'' Puentes, Andrew Thomsen, Robystar, Antonio Diaz, Sebastien Viale, Alberto Garcia, Cxema, Pascal Dumat, Rick Keller, Lazarus Starkweather, Dave Garwood, Darren Lane; Henrik Nielsen, and more
A great thank also to the many beta testers and a special thanks to the shipping company DFDS for providing documentation to make realistic models of their fleet for passenger and freight ferries.
Idea and conceptualisation Henrik Nielsen, KL791
For support and additional information please follow our threads on the project on forums.flightsimulator.com, avsim.com, fsdeveloper.com, sim-outhouse.com in English, on flightsim.no in Norwegian and Danish, on voovirtual.com in Portuguese, and pilote-virtuel.com in French.
Known Issues – please be aware this is an "advanced" conversion of the FSX/P3D models meaning the models are not native MSFS models, however file structure, textures, and many of the older model files have been specifically modified to suit the requirements of MSFS.
Currently – March 2021 wakes are not enabled by MSFS. Nor does the models have hard decks. This will come in a subsequent update.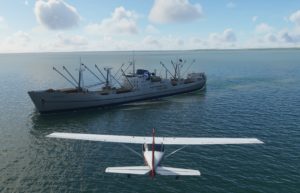 "PRACHTIG OM OOK ANTIEKE EN OUDERE SCHEPEN TEGEN TE KOMEN"