Statusupdate PMDG & X-Plane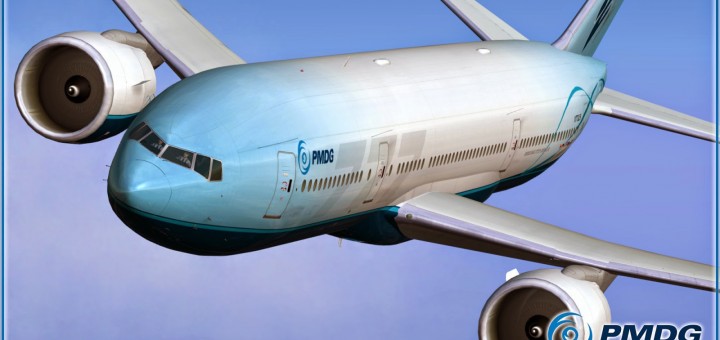 PMDG heeft vandaag op het AVSIM Forum een update gegeven m.b.t. de ontwikkelingen voor X-Plane. Een lang verhaal met nog weinig concrete punten om te benoemen. Hieronder lees je het volledige bericht:
Captains,

It has been an unfortunately long time since I had any NEW information to share with our XPlane users, but I *finally* have something new to share this evening.

First, for those that have been waiting, tapping fingers on the table, lifting up the phone receiver to make sure it is still working, checking the mailbox and otherwise doing anything possible to be patient for me to have more news-  thank you.  I know at times it might seem like we simply ignore a subject- but… in a way that is true when we know we don't have the free resources at a particular moment in time.

We have just entered a period where some resources are going to begin freeing up- so we have some pieces moving around the planning table and some of those pieces involve XPlane.

PMDG DC-6 Update to XPL11

With the PMDG 747-8 (FSX/P3D) entering beta testing, we are beginning to evaluate when we will devote attention to the PMDG DC-6 for XPlane in order to move compatibility from XPL10 to XPL11.

I do not have a clear answer to this question just yet, but discussion of the topic has begun, and we will be making decisions in the coming weeks and months to sort out how we are going to fill out development time for the remainder of the year.  Once we get the DC-6 on the schedule, we will still have a bit of "known unknowns" to wrestle, as we determine just how much work will be required to bridge the gap between the two simulator versions.  It might be minimal or it might be huge.  We just don't know at this moment- but obviously we are hoping for minimal.  😎

I'll let you know once we have a clearer idea when to expect this product to be available.  I anticipate it will be provided to you as an updated installer capable of managing either XPL10 or XPL11 installation as you wish.  (To be clearer- this will be a service update, not requiring any further purchase from XPL customers.)

Further Products Beyond DC-6:

Immediately after Flight Sim Expo 2018, we had some very interesting and engaging discussions with Laminar Research.  These were private discussions on numerous business and technical issues so I won't go into any detail here, but they represented the first true face-to-face exchange of thoughts and ideas between PMDG and Laminar- and we really enjoyed them.  In some fashion or other, we have known Laminar for many years, but just by the very nature of our business, the only face-to-face contact has been fleeting and wasn't intended to be a hearty discussion.

The best part of this discussion came when we sat down later in the day with Ben from Laminar and had a discussion about technical aspects of developing on both the Prepar3D and XPL platforms without significant negative impact to the development investment.  XPL is a growing platform, and we are constantly evaluating when and how to begin the process of moving our complex airliners into that simulation environment.  It is neither easy, nor quick, and we must constantly evaluate the revenue potential for investing the time required vs. investing that time in other locations.

At this point there are no clear answers beyond "we are very interested in doing so" but we haven't found a way to make it happen without an unacceptable degree of risk to our development timelines and revenue position..  We are still evaluating and exploring ways to make this happen.  It may simply require that we hire additional developers but this isn't a simple or guaranteed route, as there are significant technical differences between the platforms.

We will be scheduling followup discussions with Ben and his team at Laminar once we get beyond the 747-8 release in order to see if we cannot compact the challenges into as small a space as possible.

We love this kind of "shared decision making" because we think that our customers will benefit from wider simulation platform choices, and we also think we can capitalize on some of XPL's unique features to bring new ideas forward in our products.

We will keep you posted on that as we progress- but please expect it to be slow!