The Concorde has landed!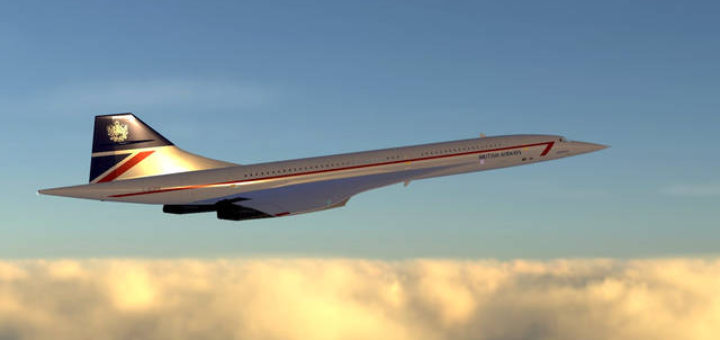 "Welcome on board" Ontwikkelaar DC Designs heeft hun Concorde voor P3D v1-v5, FSX en FSX: Steam Edition uitgegeven. Hier te koop bij onze vrienden van Just Flight voor 34.95 Euro.
AEROSPATIALE / BAC CONCORDE
High-detail 3D model based on extensive research and visits to museum-exhibit aircraft
Fully animated exterior model including all access doors, engine inlet ramps, thrust-reverse buckets and control surfaces
Concorde's famous, multi-stage 'nose droop' and windscreen animations recreated via custom coding
Crew-controlled Ground Power Unit and boarding steps
Full interior and exterior night-lighting
PBR textures (P3D v4/v5 only)
COCKPIT
Truly 3D virtual cockpit featuring accurate controls and detailed texturing (PBR for P3D v4/5 only)
3D modelled dials throughout: HSI, ADI, 'whiskey' compass and other high-detail instruments with smooth animations
Captain, First Officer and Engineer's station all operational
Animated cockpit 'stretch' during Mach 2 flight, in accordance with high fuselage temperature 'supercruise' conditions
Fully modelled passenger cabin with working displays, lighting, access doors and other unique animations
Aircraft modelled and optimised for high-performance on all systems, and for use with Virtual Reality headsets
AIRCRAFT SYSTEMS
Accurate flight model with Mach 2 'supercruise' capability and realistic handling throughout the flight envelope
Working TCAS display
Inertial Navigation System based upon simulator's internal GPS / flight plan system
Custom-coded engineer's station with operationally required tasks, including fuel management for Centre of Gravity control during high-altitude cruise
LIVERIES
British Airways 1985-1987
British Airways 1998-2003
Air France 1976-2003
Singapore Airlines G-BOAD
MANUAL / PAINT KIT
A full operations manual and paint kit is included.