X-Plane 11.50b6 uitgekomen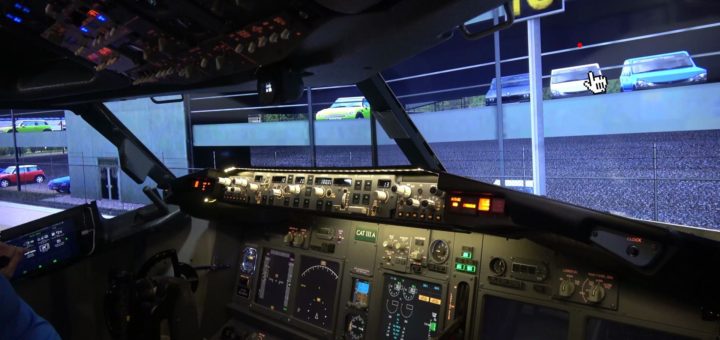 Goed nieuws voor de X-Plane 11.50 Betatesters , zojuist is versie 11.50b6 (Beta 6) uitgekomen. Deze brengt weer een lijst met verbeteringen met zich mee. Kennelijk is kort daarvoor (vannacht) ook beta 5 uitgekomen aangezien gisteravond laat er geen update te installeren was. Hieronder ziet u de lijst met verbeteringen en veranderingen voor beiden nieuwe beta's.
Bug fixes
Beta 6
Fixed reflection slider labels.
Made aftermath opt in from the CLI only.
XPD-10693 Fixed crash when re-opening VR.
XPD-10760 Fixed typo in –allow_reshade CLI flag.
XPD-10761 Crash in ATC if no suitable destination found for aircraft.
XPD-10762 Fix crash in AI spawner when user's plan is bad.
Beta 5
Updated Gateway airports.
Support for new Control Pad.
Fixed default key bindings for trim.
XPD-10617 Generate preview icon works on Vulkan/Metal.
XPD-10623 Fixed panel screenshots with OpenGL.
XPD-10633 Crash when returning to sim after enabling VR mode.
XPD-10637, XPD-10644 Vulkan Error Device Lost.
XPD-10646 Took art fix to facades to fight log spam.
XPD-10649 Too many inflight command buffers.
XPD-10693 Vulkan device lost SECOND time VR is started.
XPD-10707 Fixed issues with multiple monitors that have different resolutions.
XPD-10714 Vulkan disabled when auto-update runs.
XPD-10719 Stars reflected in the water.
XPD-10722 Fixed detection of 1Gb cards.
XPD-10723 Nvidia device STILL screwed up with Metal and MSAA.
XPD-10727 XPLMSetAircraftModel leads to crash under OpenGL.
XPD-10728 Fixed wireframe rendering in Plane Maker.
XPD-10729 Fixed crashes in ATC system (null segment & waypoint).
XPD-10731 Zero size window blows up OpenGL.
XPD-10732 Fixed minimizing OpenGL windows.
XPD-10742 Fixed MSAA being reset to 2x on restart.
XPD-10744 Update error message to only request auto crash report.
XPD-10749 Plane maker problem with OpenGL.
XPD-10751 Wrong callback dispatched for panels.