Flightsimlabs Concorde uitgebracht voor Prepar3Dv5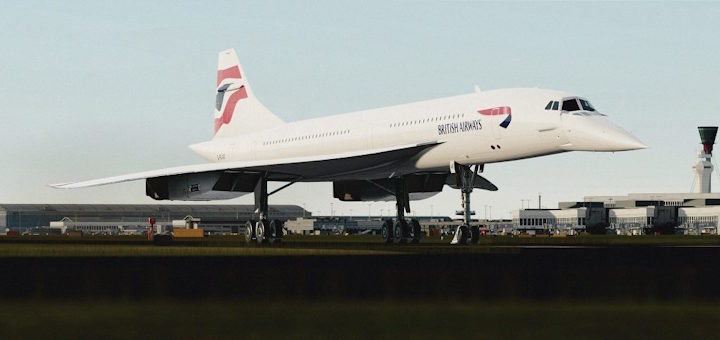 Flightsimlabs heeft haar Concorde uitgebracht voor Prepar3Dv5. Het model is volledig opnieuw opgebouwd en het Virtual Crew System (VCS) zorgt ervoor dat je de ervaring krijgt van het vliegen met een gehele crew. Ook is er aandacht besteed aan de geluiden van de Olympus 593 MKII motoren en zijn maar liefst 100 routes meegeleverd.
Het toestel kan aangeschaft worden via de web site van Flightsimlabs. Bekijk de features en een trailer hieronder.
Features:
Authentic flight model that operates with exceptional fidelity to real-world performance data. The precision of our simulation is showcased by its adherence to a remarkably narrow margin of accuracy. Every aspect, from takeoff to supersonic cruise and landing, mirrors the genuine experience. Immerse yourself in the intricacies of Concorde's flight dynamics as you navigate within this meticulously calibrated range of real-world performance.
Experience an array of special effects that elevate realism: remarkable reheat visuals, dynamic cockpit, cabin, and external lighting with authentic radiance. Daytime lighting dynamically shifts, while wing vortices add to the immersion. Explore a world where cutting-edge effects combine, creating an unparalleled simulation of aviation authenticity.
Stay ahead with our advanced VOLMET simulation. Tune in to VHF stations spanning Europe and global HF stations for real-time weather updates within range. Our bespoke Concorde flight maps intricately outline VOLMET stations, empowering you to track weather effortlessly. Stay informed and in control on your Concorde journey.
Experience enhanced convenience through external device support for INS and the HP200LX Palmtop Computer, our gateway to the Concorde Planning and Performance System. Seamlessly plan, monitor flights, print route briefings, and pre-file with networks like VATSIM, all from the comfort of your chosen device.
Explore a collection of more than 45 authentic Concorde liveries, spanning its 27-year operational history. A distinctive trait of Flight Sim Labs' Concorde is the interactive effect of aircraft paint on overall skin temperature during supersonic flight. Caution is required; excessively dark-colored wing or fuselage paint choices could lead to significant consequences.